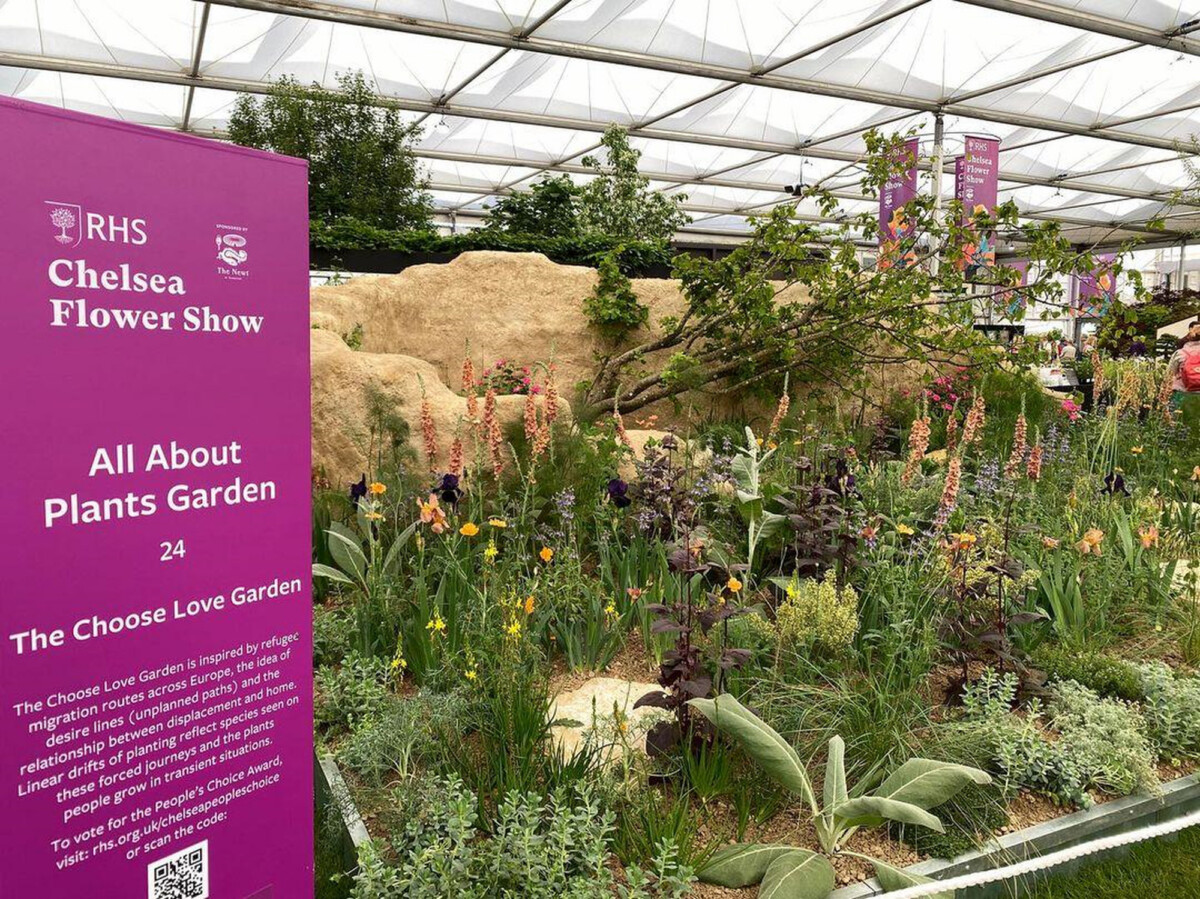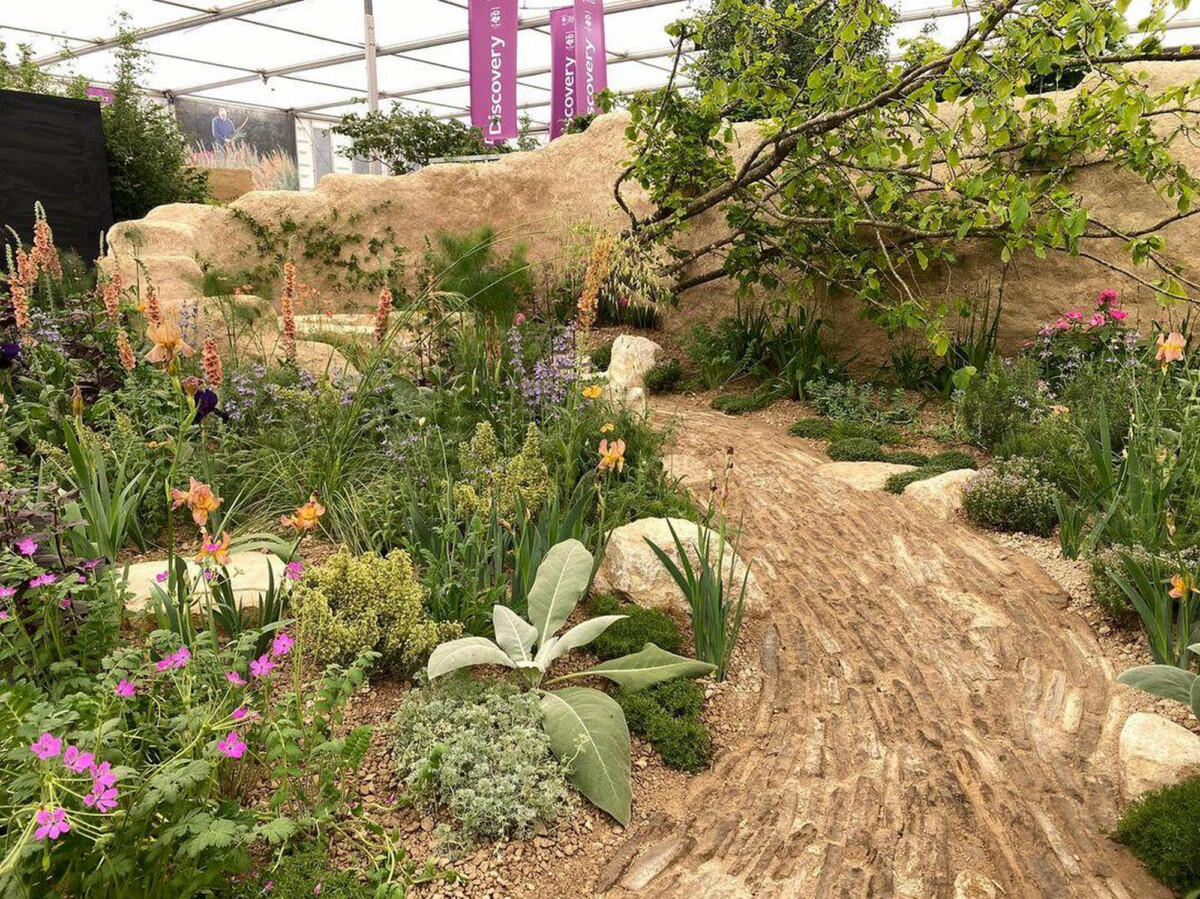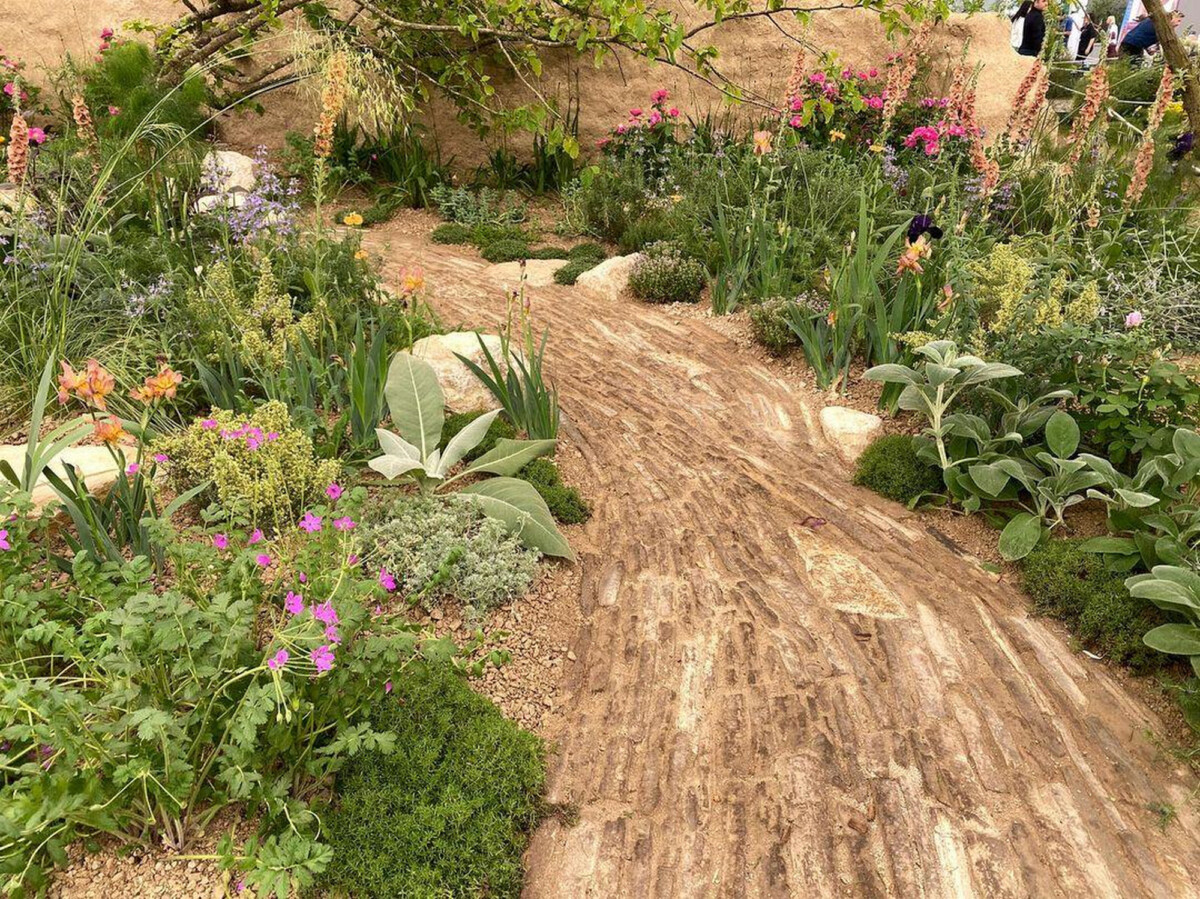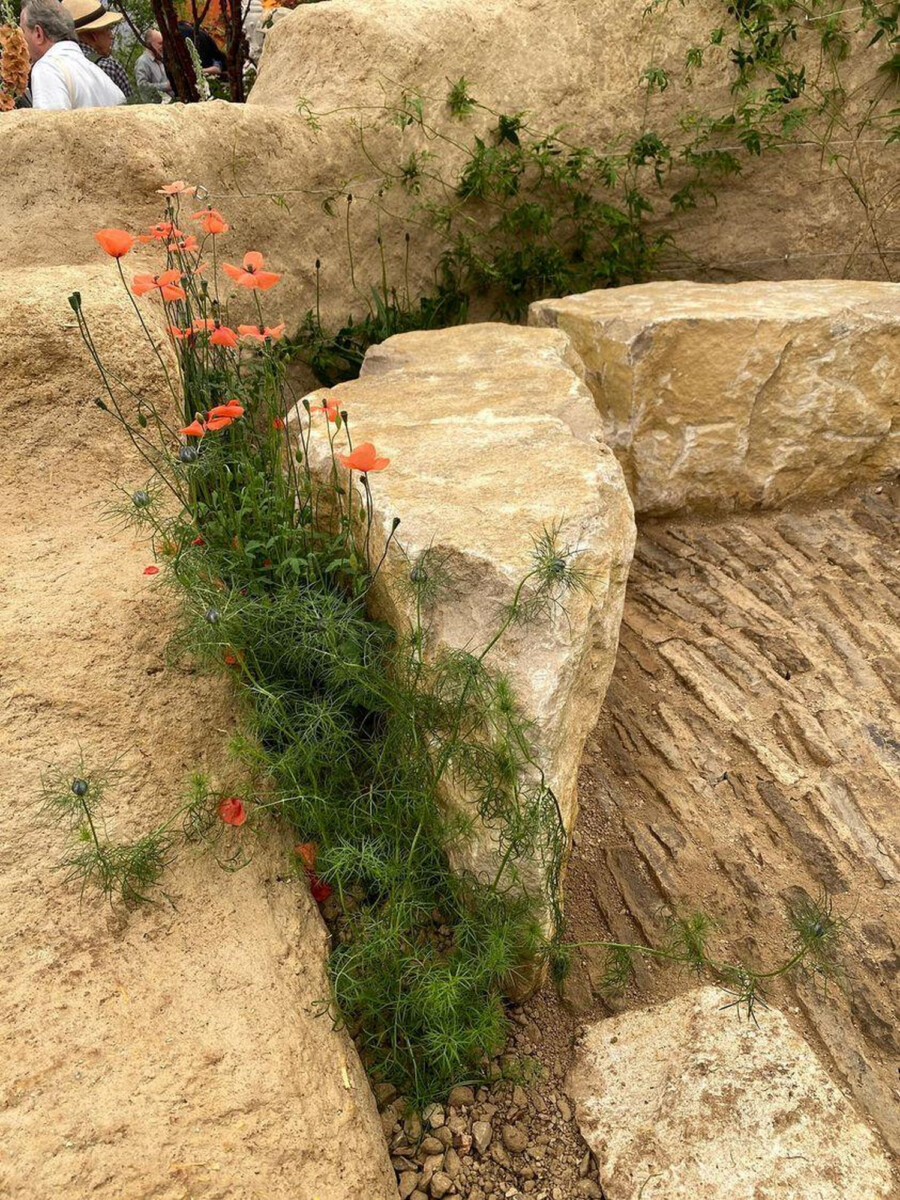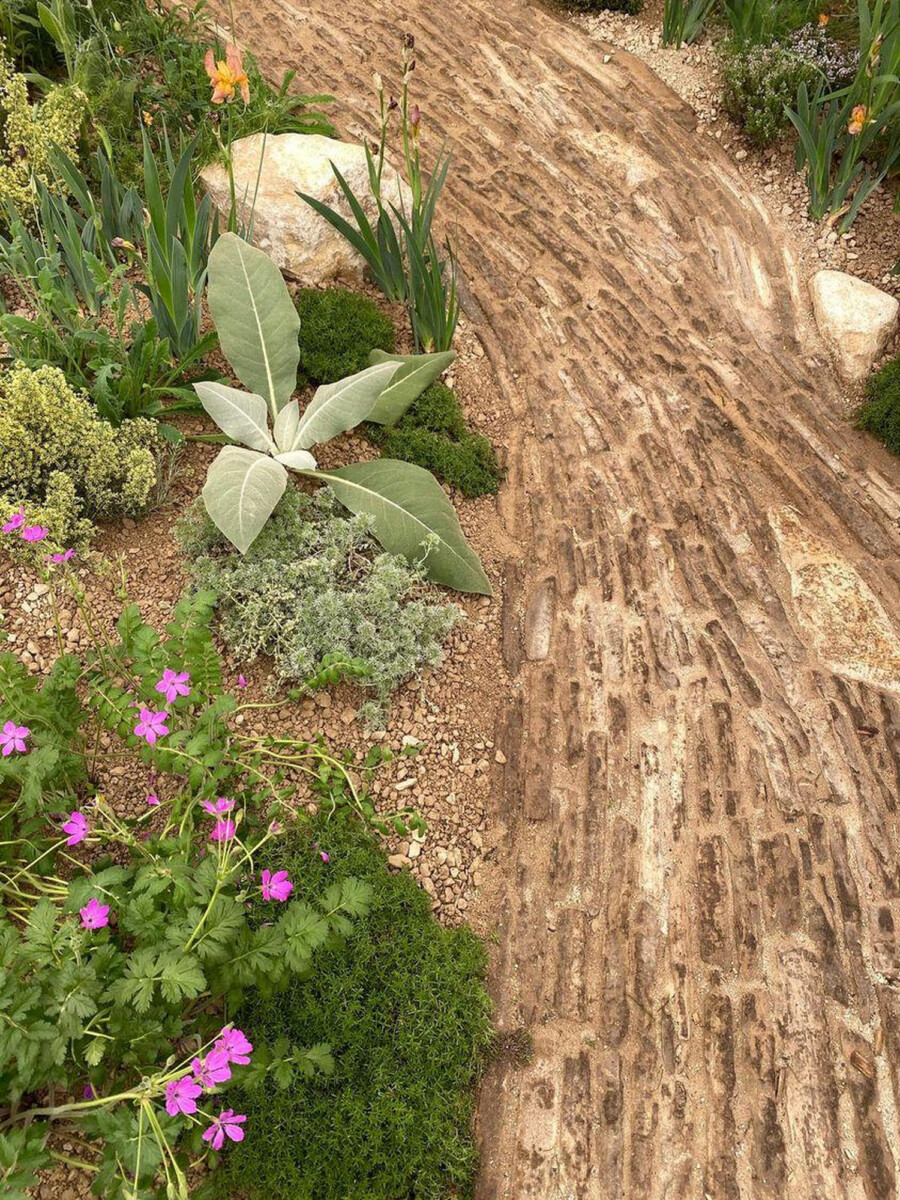 Project Info
Project Description
The Garden Designer Jane Porter asked me to come down to work on our second garden at the Chelsea Flower show this May.
After last years success designing and building the gold medal winning The Still Garden, Jane had a larger area to work with.  Last year she won Gold and Best in "Container/balcony garden" category – this year she was exhibitingThe Choose Love Garden in the "All About the Plants" section.
Her theme was looking at Mediterannean refugee  migration routes, and particularly focused on immigration crisis. The backdrop to the garden was a superadobe wall constructed by Paulina and Wouter from Earth Hands and Houses, with the help of many volunteers from the local garden design and horticultural course, as well as assylum seeking volunteers from the Good Food Matter charity.
I was lead stone worker again this year, working with Euan Thompson aka The Stone Dyker.We were tasked with building a pitched stone path that was to represented both a drive river bed and a well worth pathway. We used Purbeck Limestone, lightly hammered vertically into mortar.  We placed boulders into the stream and made the stonework flow around them.  Once complete, grit was brushed and tamped between the stones.
Like in 2022 the judges rated the construction as excellent.  The garden won a Silver Gilt this time. A bit disappointing considering the excellent design, construction and lovely planting.
One of the key aspects of this years Chelsea Flower Show was sustainability, and all of the gardens had to be relocated.
The Choose Love garden was taken down and rebuild at the Good Food Matters Charity in Croydon, SE London in July. I went down for a busy week working with corporate and local volunteers to rebuild the path and help with the super adob wall. Good Food Matters operates a 2 acre market garden/allotment in SE London plus operates an industrial kitchen facility.  They provide courses in cooking for local people and assylum seekers