Homes and interiors magazine article
A garden created in Fife by the Edinburgh Garden Designer Carolyn Grohman, – which included some stone work built by Stone Inspired – was featured in the July/August issue of Homes and Interiors Scotland magazine. The landscaping was done by Watergems, who were recently given a prestigious  BALI National Landscape award, for their work in this garden.
We built the small section of retaining wall using Hutton stone behind the arbor area next to the lovely pond. I think that this is first time that we have been featured in a garden/lifestyle magazine.
(Click on the image to enlarge it)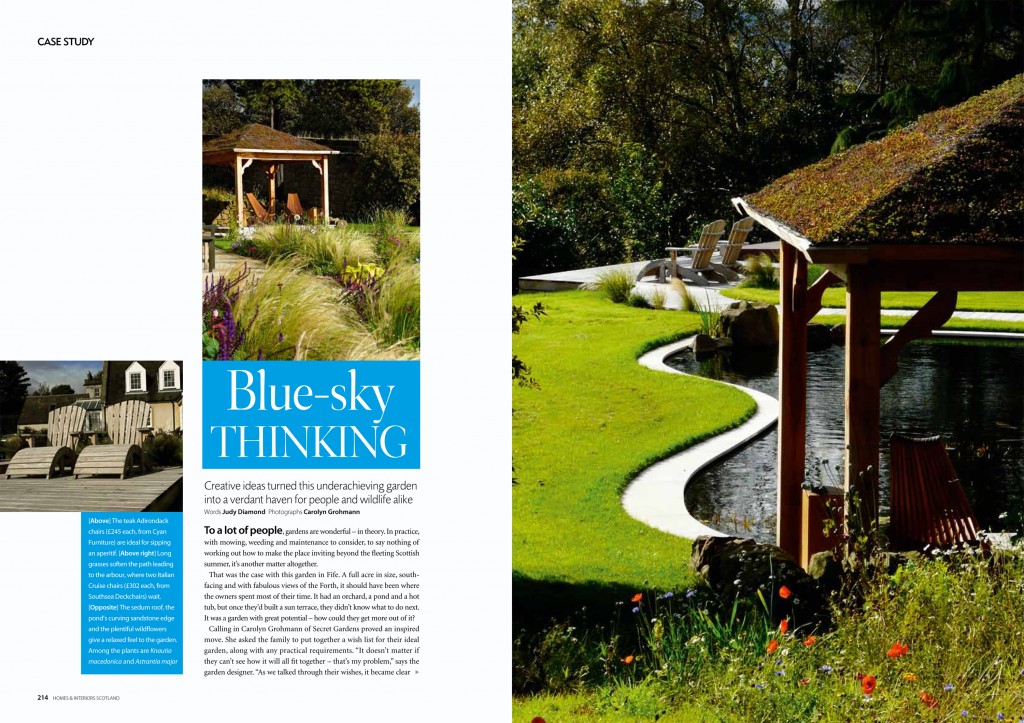 (Click on the image to enlarge it)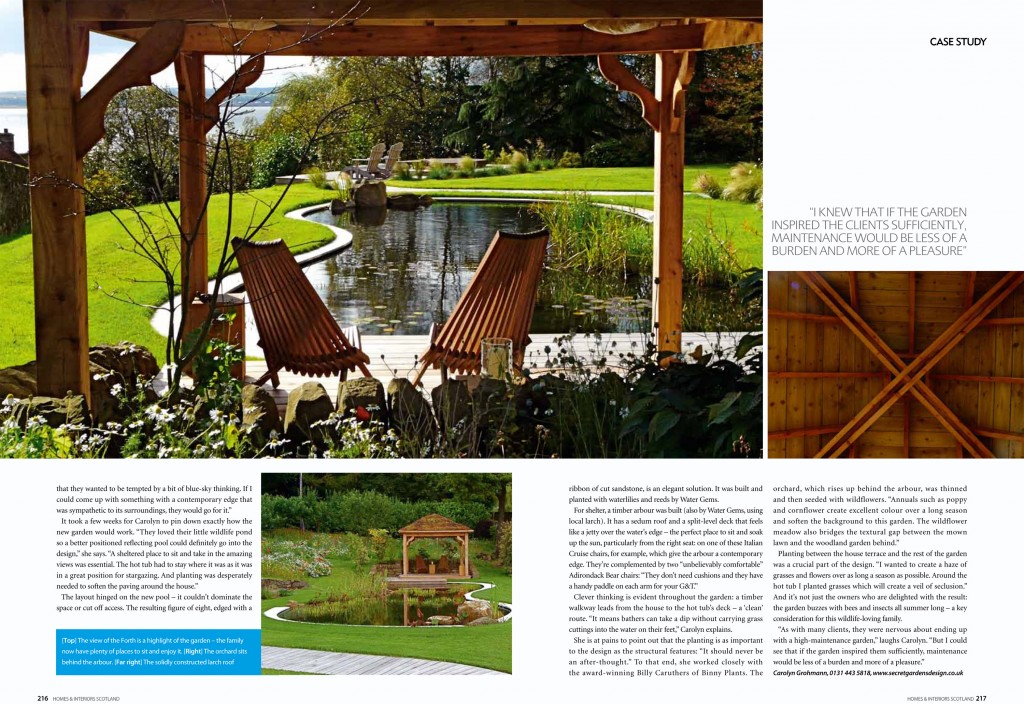 Click on the link to open a PDF of the article – Homes_and_interiors_carlops.PDF
Contacts
Carolyn Grohmann, Secret Gardens
Web – www.secretgardensdesign.co.uk
Watergems
Web – http://www.watergems.co.uk/