Stone Inspired in the Movies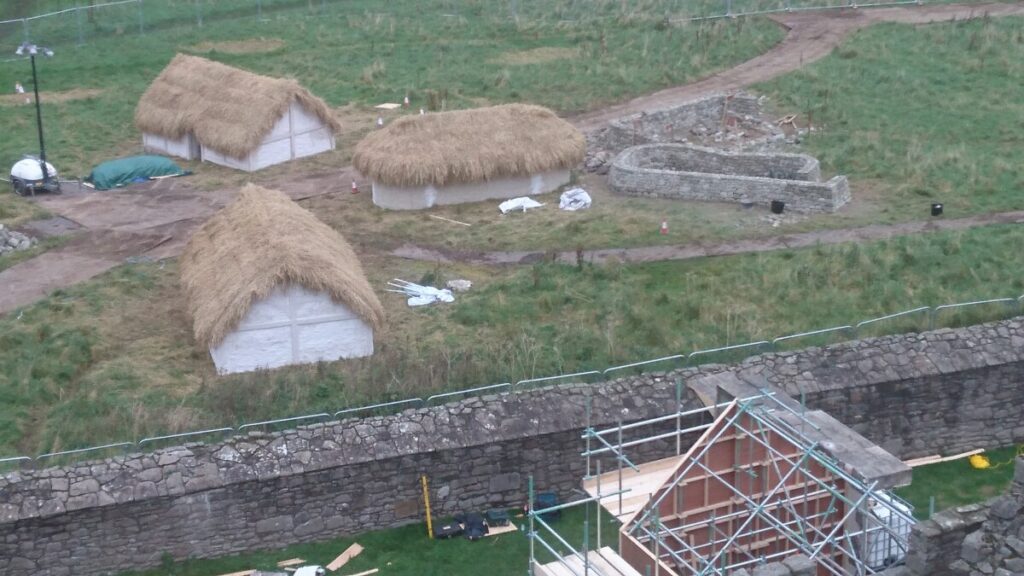 ---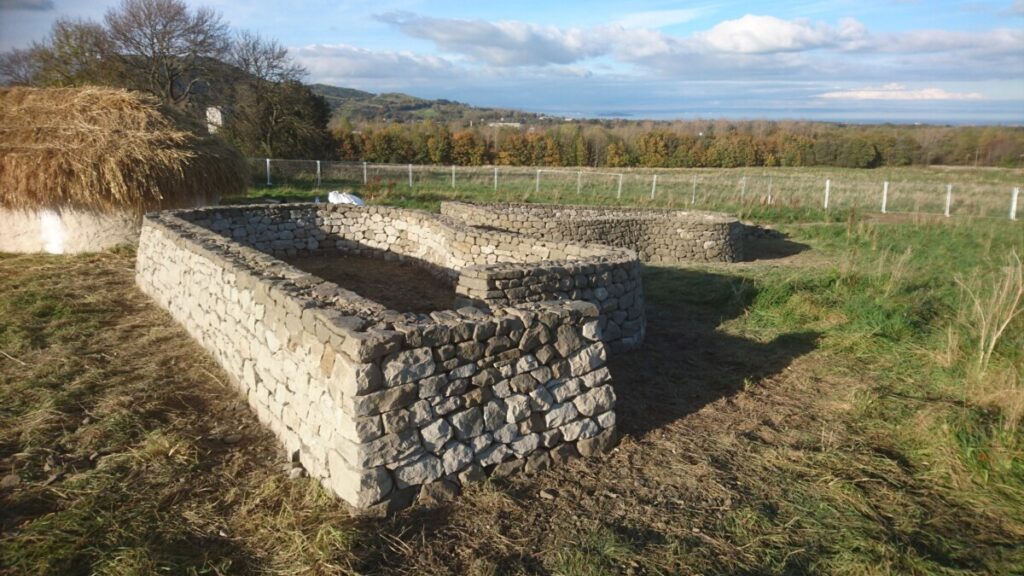 In 2017 I was asked to organise the building of various pieces of stonework for the Netflix film about Robert the Bruce, "Outlaw King".
This big budget biopic was meant to be a multi-part production of the life of the famous Scottish medieval King. In the end only this movie was made.
---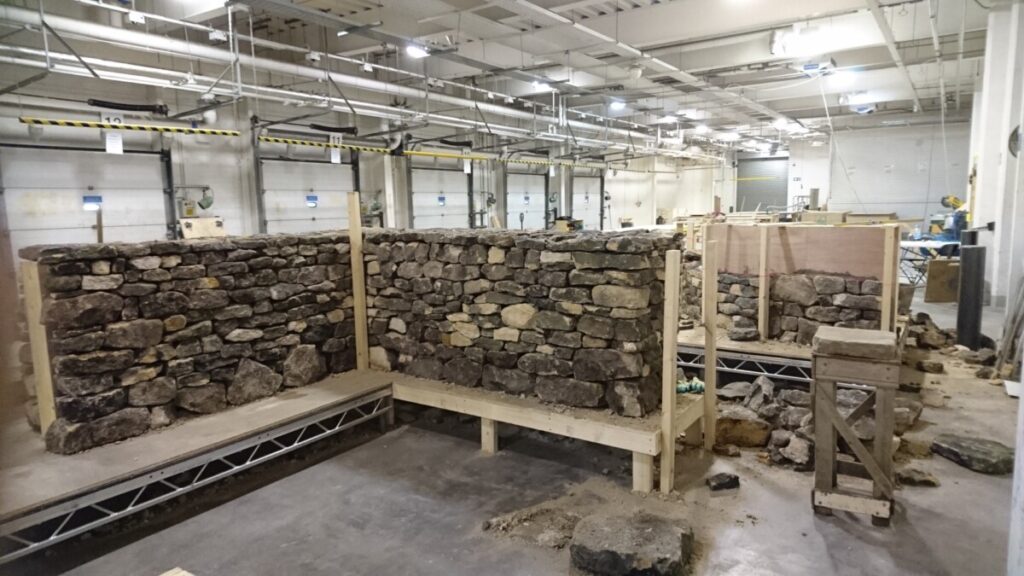 First up was me helping Richard and Lewyn Clegg from Yorkshire make a series of stone panels in a studio space in Bathgate, West Lothian.
These would be used to make plaster moulds, from which the production crew created the walls of thatched cottages in the Scottish village.
---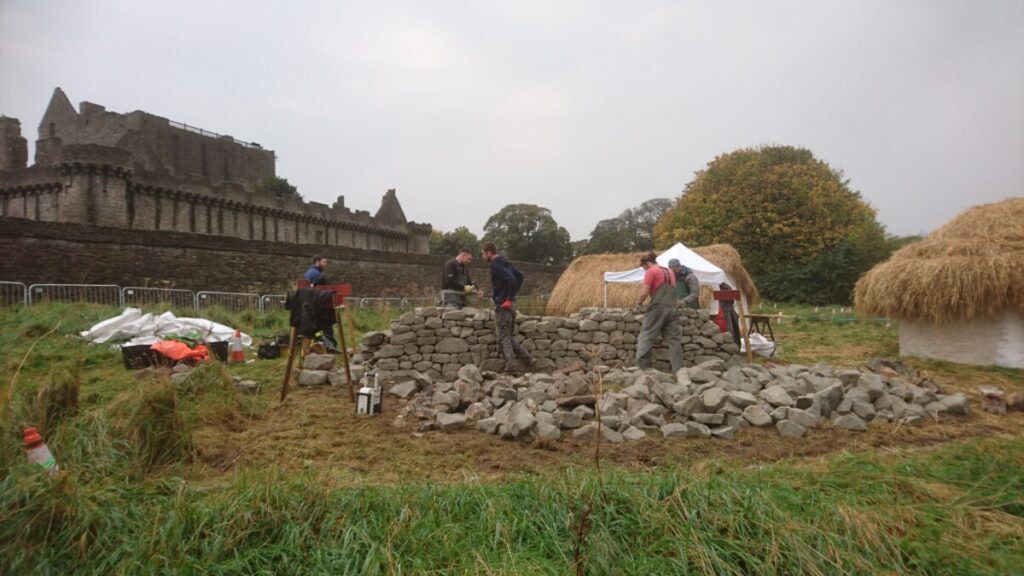 Later in the summer myself, Paul Waterfield, his guys and a friend of mine made two big animal pens, a well and some some walls.
Once completed the production crew aged the stone with emulsion paint, and paint mixed with sawdust to look like lichen.
---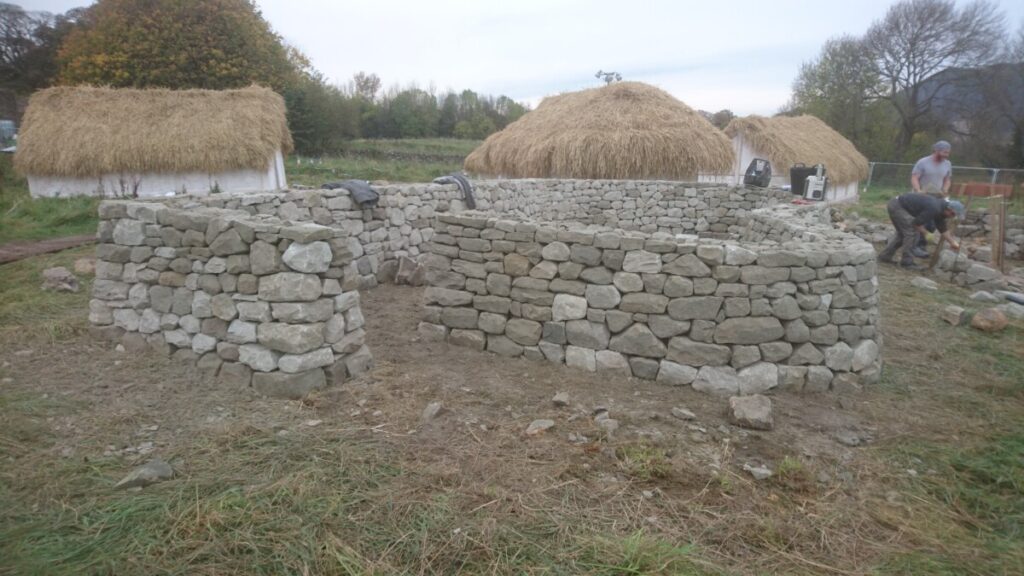 I met the Oscar winning art director Donad Graham Burt who was responsible for the production design.
Even better was spending time with Simon the thatcher who made the thatched roofs on the huts and was also responsible for the thatched work on Lord of the Rings and the Hobbit
---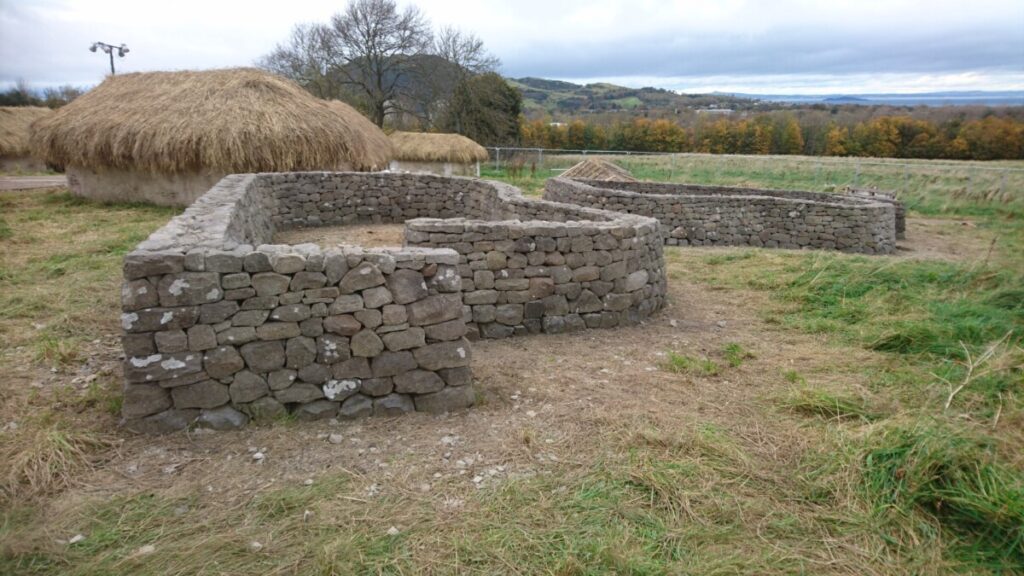 And like all the best bit-part actors, pretty much all of the work we did ended up on the cutting room floor.
A grand experience all round.